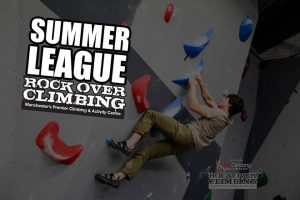 The Rock Over Climbing Summer League is here
Summer is well and truly here, and so is the Rock Over Climbing Sunmer League!
For Round One you had one month to complete all 45 problems across the centre, how many did you do?
Round One Results!
Round two starts Wednesday 8th August so don't forget to grab your free scorecard at reception for a second chance to rack up all the points!
Also remember to hand your card in at the end of each session to have a chance at winning the raffle at the end of each round!