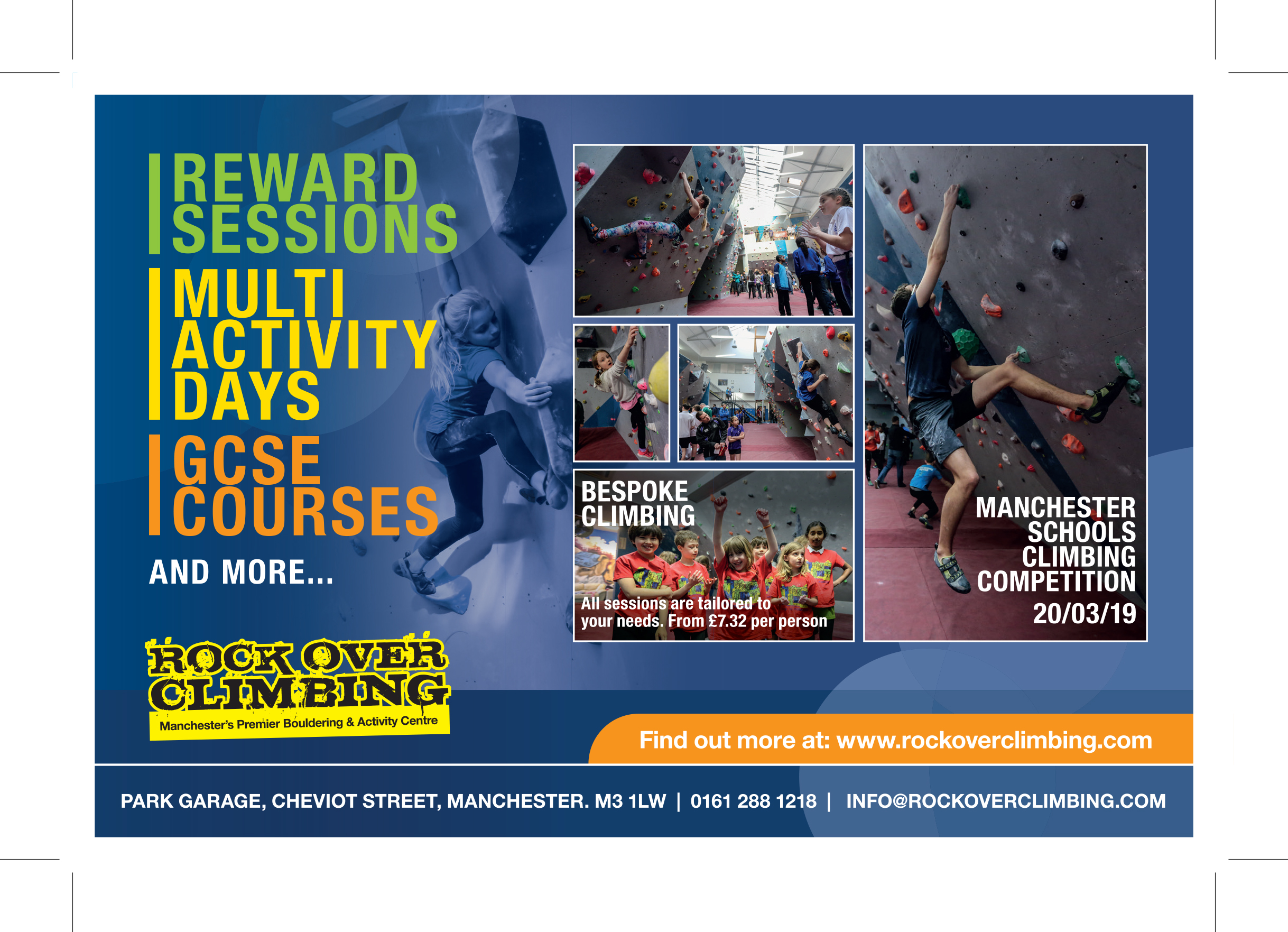 GCSE Climbing, Multi Activity Days, Reward Sessions & more
State of the Art facilities
Bespoke or standard courses and activities
Exceptional instruction
Catering
Manchester Schools Climbing Championships – All info here
We cater for all your educational needs
GCSE CLIMBING NOW AVAILABLE!
Rock Over Climbing is delighted to be offering exciting and fun GCSE courses in Climbing.
GCSE Climbing is a fantastic way to ensure your students learn about movement, health, adapt skills to their environment and learn to problem solve as individuals and teams. The systems used are unlike many sports, which gives everyone an equal starting point. The current curriculum it is easy for many students to reach Level 5, while learning valuable skills for the future.
With Rock Over Climbing ALL STUDENTS can easily achieve LEVEL 3 results in just 12 hours, with many students able to reach Level 4 and beyond. Or book our 20 hour courses to give your students the chance reach Level 5!
Let Rock Over Climbing provide you with the expertise and experience to help your students and your school achieve high grades in GCSE Climbing, contributing to excellent results in GCSE PE.
Contact us to book your course now
Multi Activity Adventures & Reward Sessions
Reward sessions are a great way to treat your pupils on a weekly or yearly basis. Our staff ensure sessions are fun and exciting for both pupils and teachers, and can help create strong bonds between students. We run sessions from 1 – 3 hours and can include a range of activities, such as bouldering, roped sessions, auto belays, leap of faith and even our soft play area. These sessions are a great way to treat and engage all students as well as being active and solving problems as individuals, and in teams, whilst having loads of fun. We can cater for full classes or small groups and everything in between.
So let Rock Over Climbing give your students the best reward session possible and book now!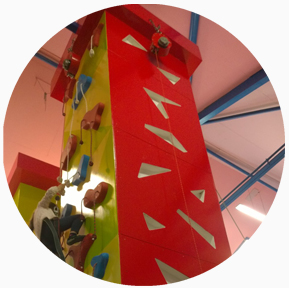 Rope Climbing
Auto Belay Adventure Climbing
Bouldering
Team Building Activities
And more…
Contact us to book your course now
Progression Courses
If you're not looking for a GCSE, but progression and development is important, then this is the right course for you and your students.
Over a period of 6, 8, 12 or more weeks, students can work through the NIBAS 'National Indoor Bouldering Award Scheme' or NICAS 'National Indoor Climbing Award Scheme'. All students can expect to achieve Level 1 within 6 weeks, and be well on their way to completing Level 2! These courses can be tailored to meet your groups educational and skills development needs so contact us now to discuss your requirements!
Contact us to book your course now
After School Clubs
Our After School Clubs are weekly or monthly sessions with our brilliant instructors. From 1 to 1.5 hours long, they enable your pupils to try all types of climbing, including bouldering and roped climbing to give them a taste of everything. Within these sessions we will go through different techniques and skills that your pupils can learn to become the best climbers they can be.
Within the after school clubs we can offer NIBAS (National Indoor Bouldering Award Scheme) for children aged 7+ years for an extra one-off payment of £10. Level 1 and 2 can easily be achieved over a full term, with many students gaining certificates rapidly. This award is recognised nationally across many climbing centres.
We also offer food & refreshments on request.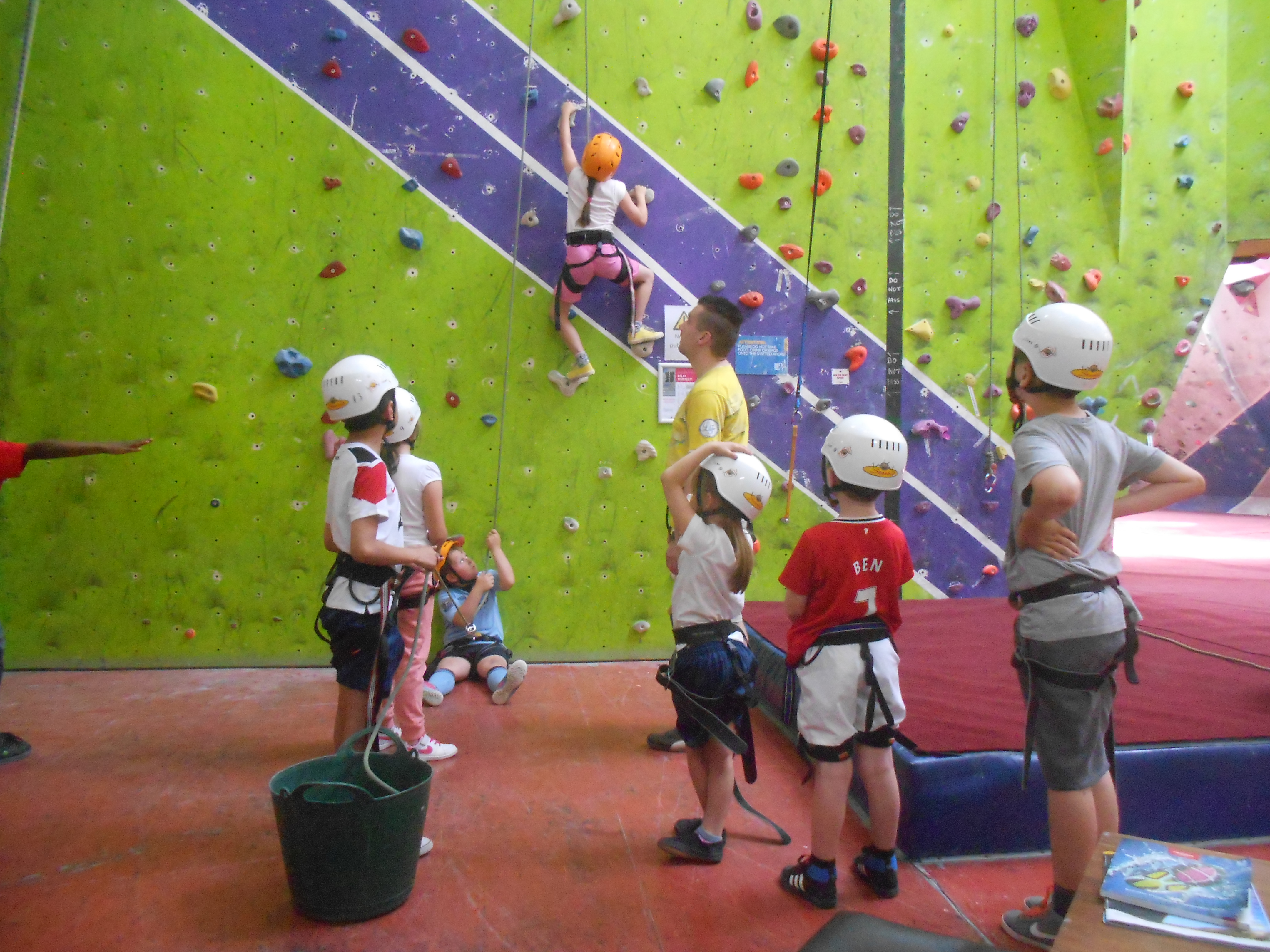 Contact us to book your course now
Our Educational Service
Here at Rock Over Climbing we believe that enjoying yourself should be your number one priority – this includes pupils and teachers alike. But we know how important it is to ensure that school and pupil premium money is spent effectively where it matters.
We provide indoor climbing and outdoor fun and learning for all ages from nursery children upwards. As a team we have vast experience working in schools and other settings.
Would you like to see how your children come alive when they are building a den in your school grounds or learning about science whilst making a fire and cooking simple recipes? Or learning how to work as a team or to reward pupils with a session at our indoor climbing centre?
However, we also know that OFSTED inspections and framework can be a hard match for all pupils to respond to, so our services can also help in closing the gap between pupils, especially with those struggling to engage with mainstream education or for children who have SEND.
What ever is your need please contact us and we are more than happy to come to you or have you and your teachers come for a visit and experience our amazing facility.
Contact us to book your course now
info@rockoverlimbing.com
0161 288 1218
Save
Save
Save
Save
Save
Save
Save